Why June Was A Blogging Bust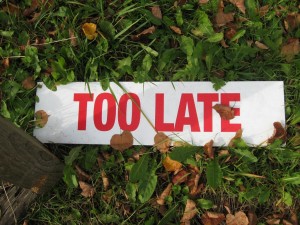 Like many bloggers, I have good intentions to blog at least once a week, and my earlier goal was to try to tap out two a week for my own blog.
But now, here I am at the end of the month and I've not a single post to my credit. This is my attempt to save face for June.
Here's what my workload looked like this month:
Three blog posts for tree.com, my last as they are shutting down
Two articles and four emails for a high-tech lead nurturing campaign
Two press releases for a financial crowdfunding company 
Two Case Studies for RainToday.com, plus two interviews for an additional two case studies
One newspaper story for the La Conner Weekly News, on the the adoption of the last turkey in La Conner
Completition of a re-write of a patient guide for a LASIK practice.
 All total, that's 11 projects for the month.
The list  doesn't count the continuing work I'm doing to create a white paper and several web articles for a large consulting firm or the marketing outreach I've done to several prospects for new projects.
On top of these assignments:  
I also read or finished reading:
The little Big Things by Tom Peters
eMarketing Strategies for the Complex Sale by Ardath Albee 
Selling to Big Companies by Jill Konrath
Conversations with Tom Robbins edited by Liam Purdon and Beef Torrey
I also welcomed three new distractions to my office in the middle of June, which is when my three teenagers went on summer break.
With the Fourth of July on Monday, I'm sure blogging will be way down on my list.
But I'm going to make an editorial calendar of all the ideas I've been noodling, and have saved all over the place – notes, in notebooks, on my computer, etc.
I really want to share what I learned at MPU's bootcamp, the emerging trend of corporate journalists, and of course, what makes great content.
I promise to do better in July. Really. Honestly.
How Was Your June? Are things picking up for you or are they slowing down? I'd love to hear from you.
Flag and Too Late Photos copyright M. Sharon Baker