Why you should hire a Corporate Storyteller or Reporter, not a "Brand Journalist"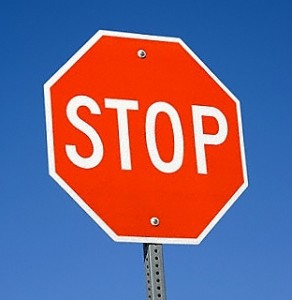 David Meerman Scott first started talking about brand journalism back in 2009.
He urged companies to hire what he calls a "brand journalist" to help companies tell their stories and help them become content publishers. 
Last month, Scott again urged marketers or companies who struggle to write great content to hire journalists to do what he calls "brand journalism."
I love Scott's idea, but dislike his phrase "brand journalism."  I'm not alone.
When it was introduced, Scott's concept touched off a flurry of debate from journalists claiming that no internal employee would ever be about to investigate their employer and write about them objectively.
Journalists worried Scott was advocating writing "advertorials," a concept created by advertising departments to sell ad space filled with corporate product-based copy thinly disguised as editorial content.
Those attacking the concept missed the point of Scott's idea, partly because he uses the word "journalism" which is misleading and inappropriate.
Ditch "Brand Journalism"
I'd like to propose that Scott ditch the term "Brand Journalism" and adopt a phrase more appropriate, such as "Corporate Storytelling," which could be performed by "Corporate Reporters" or "Corporate Storytellers." Or perhaps he could use Corporate Content Development, Branded Content, or even Custom Content Production.
I'll admit those names aren't as sexy. But they are less emotionally charged, not misleading and are more appropriate.
 Here's why:
Journalists abide by a code of ethics that demands objectivity, independence, and accountability solely for the public good.
Coupling the word "journalist" with "corporate" or "brand" is an oxymoron, and an affront to practicing journalists, as Scott has learned. (And most likely enjoyed the controversy and traffic it has produced.)
I agree what journalists can do is of great benefit for marketers and companies adding content development to their marketing toolkits.
Journalists are great storytellers, fountains of ideas, and bring outside perspective and objectivity that is different than that of a customers or competitor.
They have a different mindset that starts with the audience – or for companies, that of your customers.
They write tight, have a nose for what's newsworthy, and understand how to write for readers. They know how to turn jargon and convoluted concepts into clear prose, and relish the challenge of rendering simplicity from the complex.
Journalists know how to write quickly, how to meet deadlines and how to juggle multiple tasks and projects. When they write, they include context – why something matters, and they write about people, not products.
It's not Journalism
Several companies are already benefitting from hiring corporate reporters, including Eloqua, which hired Jesse Noyes, who formerly worked for the Boston Herald and Boston Business Journal; and Bob Evans, formerly of InfoWorld and now communications strategist at SAP.
Other corporate reporters or storytellers include Xilinx's Mike Santarini, Cadence Design Systems' Richard Goering, and more recently,  Metro's Nick Christensen, a reporter who now reports for Portland, Oregon's regional government instead of reporting on it.
But these folks aren't practicing journalism, they aren't journalists, and all three would be the first to say so. They are corporate storytellers, and corporate reporters creating content that provides insight, analysis and expertise for their audiences.
Hey David, would you consider changing your sexy term to something more appropriate? Readers, what do you think?