How Do You Tell Customers You Love Them?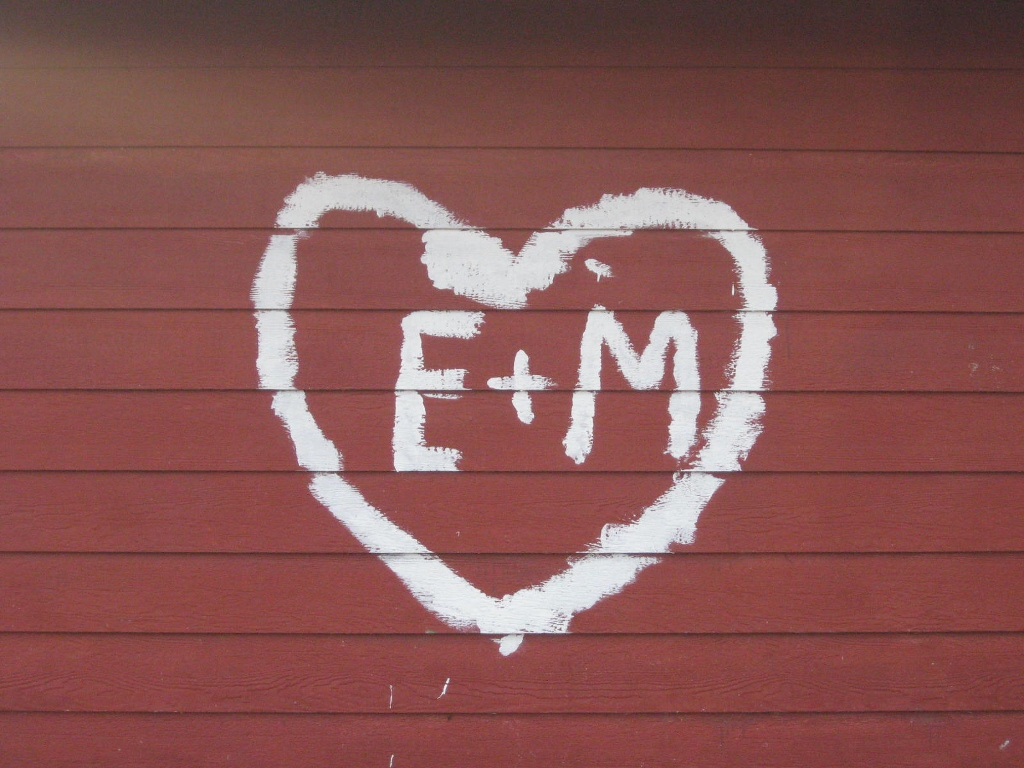 According to my husband, St. Valentine's Day is a Hallmark holiday, one that doesn't need to be recognized.
He's not one to send cards or flowers, or celebrate birthdays extravagantly.
And forget most anniversaries – we've only "celebrated" a few of the milestones by going out to dinner on the date.
Now, before you start  telling me to give him a good whack on the side of the head, you can see by the photo below that he's not totally against telling everyone how much he loves me.
(Our shed was bordered by more than 60 acres of an empty cornfield and could be seen at least a half a mile away. And yes, the neighbors had questions!)
Here are several ways he says he cares without making a big deal about it:
He keeps my car in working order.
He always wants me to accompany him, whether it's to the grocery store or the post office.
He handles my accounting and does my taxes.
He is teaching our son to drive.
He never complains when the girls and I choose sappy love movies.
It is the small things he does that display his feelings every day, not on one special occasion.
I'm sure you've never actually told your customers you love them.
But perhaps you've done several small things to show them they are appreciated – not just today, but every day.
Customers who are appreciated are generally loyal and love doing business with you.
Here are a few of the little things I do:
Promptly reply to emails as quickly as I can.
Deliver copy and content within my stated deadline, or sooner.
Refer clients to others often when I see a possible fit.
Comment and recommend clients and customers in blog posts and social media regularly.
Offer discounts to repeat customers.
Suggest ideas to clients when I see potential for a client to benefit, whether or not it has to do with my writing services.
Pass along media queries from HARO to past clients, current customers and those in my network.
Take photos and use photos from my own stash at no charge.
How do I know which clients love me?
They pay me on time.
They repeatedly assign me projects or hire me on retainer.
They praise me for a job well done.
They refer me to their friends and colleagues.
They comment on my blog or recommend people follow me on Twitter.
They volunteer testimonials for my website or give recommendations on Linked In.
How do you tell customers that you love them?