Every La Conner News Box Sports My Work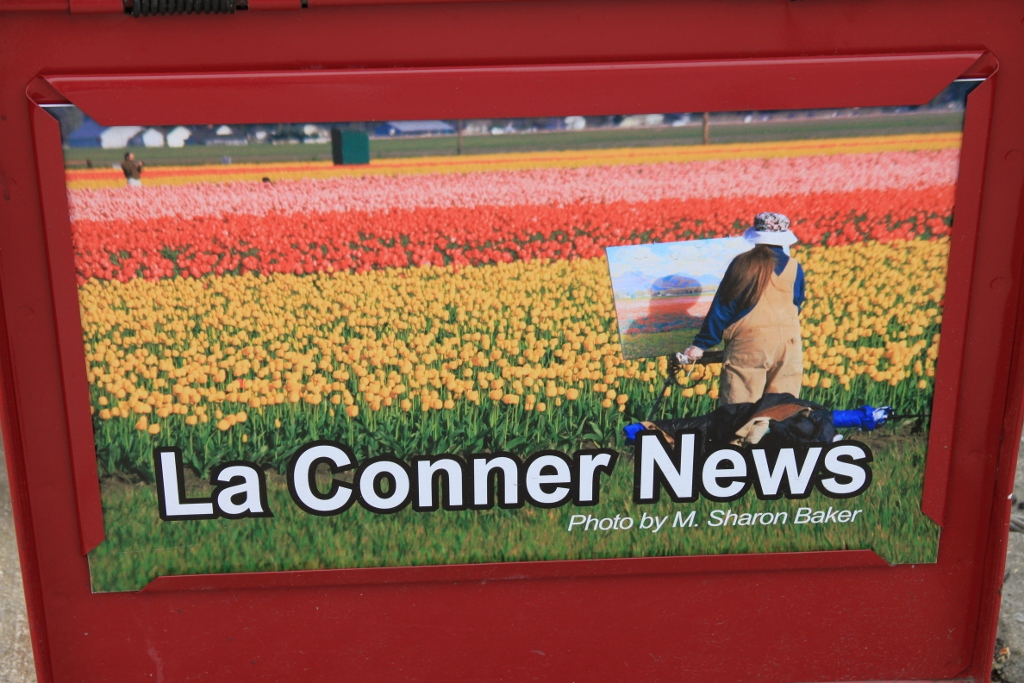 My name and work popped up all around La Conner, WA on all the La Conner Weekly News' paper boxes earlier this week.
I took the photo of the artist in the tulip field last year.
I also  took the red tulip row photo on the side panel below.
Both photos © M. Sharon Baker