How to Skyrocket Your Company's Odds of Getting Media Coverage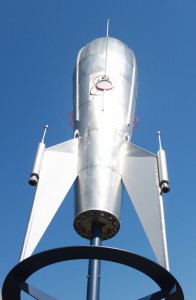 In a previous post, I mentioned you should create a newsroom or pressroom prior to sending out press releases to the media.
If your intended audience for the press release is the media, there are several other things you need to do before sending the release.
First, you need to do a little homework.
Ask yourself: Where do I want to show up?
Which media publications do I want to land coverage in?
Most marketing managers know which publications their intended targets are reading and will easily come up with a short list of desired publications. The real homework begins when you take that short list and research each publication. 
Researching the publication, whether print or online, skyrockets your chances of actually landing in the publication. It also helps you figure out the best pitch to make to the right person at the right publication.
Research publications
Your research might reveal you aren't a good fit for a certain newspaper or magazine. Or, you might learn the magazine just profiled your competitor or published a whole special section on your proposed topic. When you discover this information, then you know not to pitch your idea but that you either have to wait to pitch the section next year, or come up with a new topic to pitch.
Write a short pitch
Wait, you're now thinking, weren't we talking about sending out press releases?  Yes I am.
If your desired action by sending out a press release to the media is the possibility of an article or even a mention, you need to write a short pitch to the specific reporter who covers your topic telling them why they should bother looking at your press release.
 If you don't include a short pitch, I can tell you from experience that the press release has to be very major to even catch a reporter's eye, and that simply putting the press release headline in the email subject line will almost guarantee the press release will be instantly deleted.
No. 1 reason reporters delete your press release
Not researching a publication or reporter to learn what the trade magazine covers or which beats a reporter writes about is the No. 1 reason reporters say they dismissed your press release or story pitch. They can tell instantly you didn't do your homework.
 So, why should you consider distributing a press release if you want media attention?
To reach publications your research missed

To reach reporters you didn't know were interested in the topic

For historical reference and background to help reporters with future articles

For increased Search Engine Optimization for your website

To Establish Competitive Advantage when reporters are searching online for your specific expertise.

To alert potential customers of your news

To make a connection with the reporter for future pitches and news

To include informational content on your website
But what if the boss just wants to get the company in a specific publication? Do you have to write a press release? Nope, but addressing that question is fodder for a future post.
To summarize: to increase your chances of landing media attention with your press release, you need to:
Figure out which publication you want to be seen in

Research the publication to see if it's a good fit and to find out who to send your news to

Write a short email pitch explaining why the reporter should care about your news
Don't Spray and Pray as they say in the PR industry. Do your homework. I promise you'll be a lot more successful.
What's your strategy for sending out press releases? Share your thoughts below.
Photo © M. Sharon Baker