(I'm busy gathering additional samples of good B2B content since story telling is top of mind for many marketers. In the meantime, I was asked why journalists are being touted as good hires to create content. Here's my take.)
A number of content marketing experts are telling corporations to hire experienced journalists, which they sometimes call brand journalists, (a term that causes me to wince – here's why) to create a lot of the content needed for lead nurturing programs, web site copy, and other marketing materials.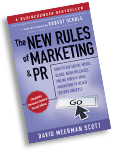 These experts include David Meerman Scott, author of The New Rules of Marketing and PR, Joe Pulizzi, author of Epic Content Marketing and co-author of Get Content Get Customers, and Ann Handley, co-author of Content Rules.
Businesses of any size looking to create great content have a simple solution: hire a journalist says Scott.
Adds Pulizzi:
 Let's face it: Marketers are busy focusing on driving demand for their products. It's difficult to step back and think about products from the customer's informational perspective. But that's just what journalists' do.
Why journalists, you may ask. And don't all of them work for newspapers or magazines, you may wonder.
Many journalists lost their jobs during the recession, others saw what was happening and left on their own. From 2000 to 2010, the last time I looked, 66,000 journalists had lost their jobs due to layoffs. Here's a sampling of the 30,000 or so that lost their jobs in the three years of 2000 to 2003, which I mentioned in my first blog post. So there are a lot of journalists looking for work.
Scott, Pulizzi and Handley, who previously was a journalist, recognize that journalists possess the skills and training that allow them to create interesting, compelling content effortlessly.
17 Reasons Marketers Should Hire Journalists
Journalists:
Know how to tell a compelling story with tension
Are great listeners and superior interviewers
Are quick studies and critical thinkers
Are resourceful and full of creative content ideas
Know how to research and find things quickly
They also:
Are experts at dealing with deadlines
Easily juggle multiple tasks
Think and organize before they write
Use snappy, active words
Keep themselves out of their writing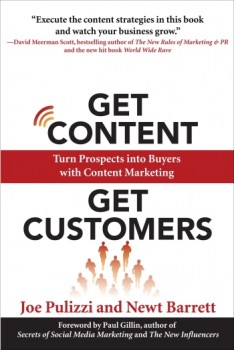 And, they:
Write tight
Write conversationally
Shun adjectives, puffery and jargon
Write short sentences moving readers along
Often can summarize a story in a great headline
Know how to change writing styles to match different audiences and media types
Provide an outsider's view of your company
The ability to write tight, get to the point quickly and keep things simple are concepts every corporation needs, whether they are selling a product, building a brand or looking for leads. Journalists are a good match to help busy marketers that need to focus on more strategic aspects of their jobs.
What traits am I missing? Are there other reasons for hiring a journalist for B2B content creation?