Situation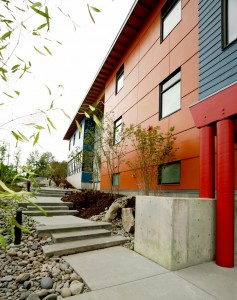 Increase Awareness of Green, Sustainable Practices; Responsible ReUse Practices
As the world began building green, Seattle's DKA Architecture decided to launch a major branding and positioning campaign.
The 25-year old architecture firm, known largely for the work of its founder Donald King, wanted to establish its name as a leading green player but also distinguish itself from the green hype.
Marketing director and managing partner Rico Quirindongo wanted the campaign to demonstrate DKA's "commitment to building community through responsive design – design based upon the awareness that one does not build in a vacuum, but within a set of resources, cultures, practices, and values that radiate beyond the individual project."
Quirindongo also wanted to keep DKA's name prominent in what was becoming a very competitive marketplace as the recession and credit crunch hit.
Overnight projects were shelved, scrapped or canceled sending the commercial construction industry into a tailspin. DKA Architecture didn't suffer much of a dent in its business because it operates in a different sector of the marketplace: working on nonprofit, government and school projects.
But competition for those projects increased greatly as those operating in the commercial sector started bidding on government projects. The increased competition made it even harder to stand out.
Approach
Establish Expertise in Local Publications with Bylined Contributed Articles
Part of Quirindongo's branding and positioning plan included showcasing DKA's good works in the community with contributed articles.
Writing articles about green practices and DKA projects on a regular basis increased DKA's visibility and established the firm as a green expert. The articles showcased the firm's green design skills, detailrf cost savings, and showed how much care and thought around culture, values and core functions DKA considers when tackling a renovation, remodel or new construction.
As a licensed architect who also juggles several projects as well as DKA's marketing and new business development efforts, Quirindongo was extremely busy. While he enjoys contributing articles to industry publications, he knew tackling additional writing chores as part of the branding campaign would be way down on his weekly to-do list.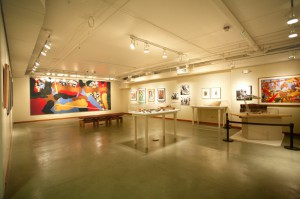 Asking DKA project managers to take on the task wasn't a viable option due to their busy schedules.
So he turned to M. Sharon Baker, a freelance writer who was helping DKA write articles for a client newsletter.
"After doing a great job on Seattle Public Schools BEX III capital projects articles, it was easy to see that Sharon was the logical choice to work with us for articles on our rebranding," said Quirindongo.
"Sharon has an excellent writing style that communicates easily," he said. "As a journalist, she has relationships with local and regional editors and understands what is needed to create a good story while at the same time advancing our messaging."
Baker also know where and when to place the articles that best fit DKA's target audience.
Quirindongo liked that he could convey information in brief phone interviews, and that Baker didn't need a lot of hand holding and was good at guiding the process from beginning – brainstorming ideas to writing the article with minimal revisions, to gathering photos – to end, which involved working with a publication's editors and alerting company executives when articles ran.
The resulting articles ran in Seattle's Daily Journal of Commerce, The Puget Sound Business Journal and Northwest Construction, among other publications. The articles included:
Social Sustainability column for the PSBJ
Nathan Hale School for NW Construction
Results
"Sharon's contributions were a key part of our achieving our goals for our branding and positing campaign," Quirindongo said. "In addition, we had Sharon write two press releases as part of our 25th Anniversary campaign and pitch that news to several local newspapers and trade publications."
DKA received many calls from past clients, partners and potential new customers every time an article or press release ran. And DKA earned ongoing recognition that Quirindongo knows further established DKA as a major player in designing, building and managing sustainable green projects.
Learn More about M. Sharon Baker's Contributed Article and  Case Study Services  
ACRS, NAAM  Photos © DKA Architecture