Sonia Thompson authored a great article last week, which was published on Jon Morrow's Boost Blog Traffic site.
It was called Demystifying Epic Content: How to Actually Create It (Not Just Jabber About How Important It Is)
The article was a whopping 5,200 words, but the basic outline went like this: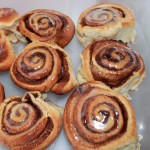 Epic Content:
• Is valuable to the reader
• Includes specific details
• Is different and unique
• Taps into reader's emotions
• Includes great design or visuals, or both
How to Achieve Epic Content
• Research the hell out of your subject
• Provide case studies that show people "how" to do something
• Break the rules – look for flaws in conventional thinking and find a better way
• Become a mind reader – know your customer and what they crave
• Get Naked in Public – share challenges you've faced or your company has conquered
Thompson did a great job of explaining the steps to create great content. Read her post if you want to learn more about what it takes to create Epic Content, a word choice stamped on content marketing's conscious when Hubspot's Joe Pulizzi used it to title his book, "Epic Content Marketing: How to Tell a Different Story, Break Through the Clutter, and Win More Customers by Marketing Less."
(Here's an excerpt from the book Joe shared about Epic Content Marketing's Six Principles.)
Epic Content for B2B Content Marketing
While her post pertained to blogging, I'd like to add a line item or two to the outlines for B2B Marketers.
Epic Content:
Motivates readers to take action beyond simply tweeting or bookmarking or Liking
Great content marketing should motivate readers to take action, such as digging deeper into your content well, forking over their email to sign up for a newsletter or white paper, or calling your company to learn more about your services or products. Bookmarking or Liking doesn't move you a step closer to a conversation with you.
Additionally, To Achieve Epic Content in B2B Content Marketing, there are two steps that happen before you begin research:
Buyer persona development
Content marketing strategy
Epic Content isn't a one and done. Marketers need to figure out where this content fits into their strategy and continuum of content and lead nurturing. To figure that out, you need to have a full understanding of who your buyers are, and what steps and decisions they go through as they move through the buying process.
Only with buyers in mind and a strategy in place can you begin to brainstorm what Epic Content will look like for your customers.
Where have you encountered "Epic B2B Marketing Content?" Please share your thoughts and links about who is doing great work in the comments below. Or, tell us how you are working towards producing Epic content.